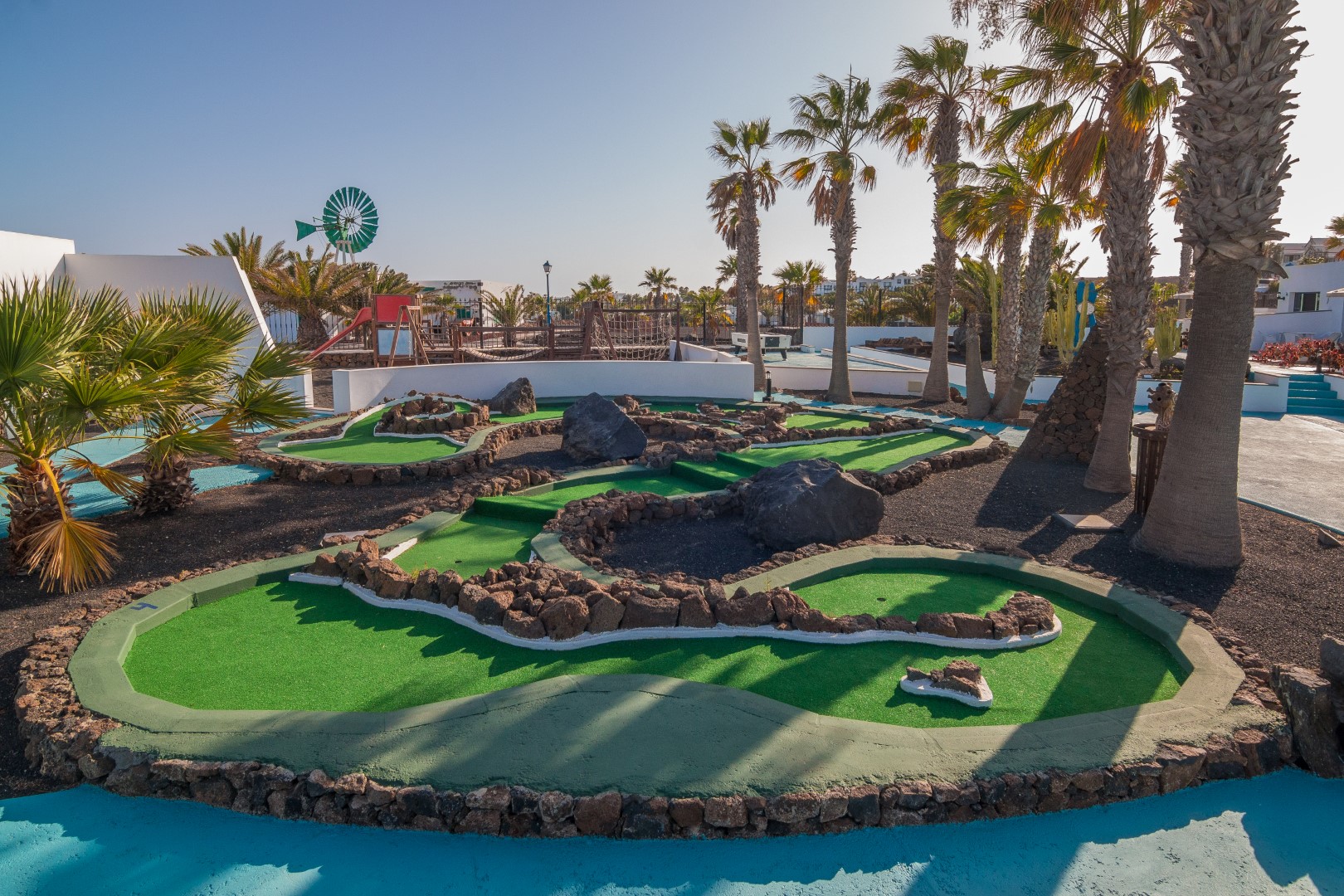 Our reception is open 24 hours a day and we have friendly, multilingual staff who can help make your holiday to Lanzarote the trip of a lifetime with advice on tourist attractions and recommendations
WI-FI is available in all communal areas and a router for WI-FI connection is provided in each apartment free of charge
Wake-up call phone service
Printing of airline boarding passes
Free Internet point
On-site supermarket open 365 days (from 8:00 am until 10:00 pm) (closed at the moment because Covid-19)
Adapted lift for guests with reduced mobility to access the supermarket
Massage room and physiotherapy (ask in reception for appointment and price)
Free public parking opposite complex
Four adapted parking spaces
Cot (1 per apartment, please make the reservation before arrival)
Baby bath (subject to availability)
Safety deposit box (extra charge payable)
Doctor-medical emergency service (extra charge payable)
Self-Laundry Service (extra charge payable)
Top mattress for double or individual bed
Sunbed mattresses for the apartment
HDMI cable
CATERING FACILITIES ON SITE (suspended at the moment because of Covid-19)

Welcoming social room with breakfast service from 9:00am – 11:00am. Additional charge applies
Take Away food service offered from Monday to Friday. Order the day before or up until 1:00pm on the day
NAUTILUS hEALTH & sAFETY
Nautilus Lanzarote stands out for its spacious apartments and common areas, both exterior (garden, swimming pool area, corridors…) and interiors (reception hall…), where you'll never find overcrowding.
These are some of the COVID-Secure protocols we have put in place to ensure the personal safety of our guests and staff. They are subject to ongoing evaluation and adaptation in consultation with WHO, Spanish Public Health and our Canarian authorities.
Employee training & procedures:
All our employees are undertaking regular training sessions and must comply with our new standards of operation regarding COVID-19 health and safety protocols.
Increased Level of Cleanliness / Hygiene:
Public spaces (e.g. lobby, front desk, elevator, bathrooms, hallways, …), which are high-touch points, are frequently and regularly cleaned and disinfected.
Ensuring adequate Air Circulation: Public spaces, social room, guest rooms, etc. are frequently ventilated and the air quality monitored.
Guest Rooms: For all guest rooms, the furniture, doors and doorknobs, windows, bathroom/s, lighting switches and any high-touch points are cleaned and sanitized regularly. (The use) Use of disinfectants for sanitization of high-touch points is thoroughly implemented (TV remote control, telephone, hairdryer, hangers, etc.)
Laundry Procedures: A protocol has been defined for laundries for washing and collecting linen during the stay and after departure to avoid contamination.
Higher food safety standards: All kitchen staff follows strict food preparation and cooking hygiene standards and wear masks and hats to enhance food safety.
Hand Sanitizer Station: Disinfection kits are stationed in public areas, to allow our guests to easily sanitize their hands.
Insurance & assistance:
We will give support and assist any guests feeling unwell. Furthermore, the Canary Islands reinforces its commitment to the safety and peace of mind of its visitors through a full coverage insurance:
MEDICAL EXPENSES
SANITARY REPATRIATION
EXTENSION OF STAY FOR QUARANTINE UP TO 15 DAYS
Covid-19 coverage: medical expenses, medical repatriation and extension of stay due to quarantine (maximum 15 days) in the same hotel accommodation or in another establishment designated by the health authorities and insurance company.
Insured party: the policy covers all tourists in the Canary Islands both Spanish and International. It also covers their accompanying relatives*, regardless of their test results.
* Relatives: for the purpose of this cover, their spouse, partner or person living with them as such, and the ascendants or descendants of any degree of consanguinity (parents, children, grandparents, grandchildren) of both members of the couple. On the collateral line, only brothers or sisters, brothers or sisters without blood ties, brothers-in-law or sisters-in-law, sons-in-law, daughters-in-law or in-laws of both members of the couple will also be considered as family members of the insured.
Term of insurance: The validity of the travel assistance guarantees to each insured person is linked to the duration of the trip, up to a maximum of 30 days.
Insurance territory: The guarantees of this insurance apply only in the Canary Islands.
This is a supplementary insurance. The coverages are activated only when the insured party does not have any other health insurance that can cover the situation.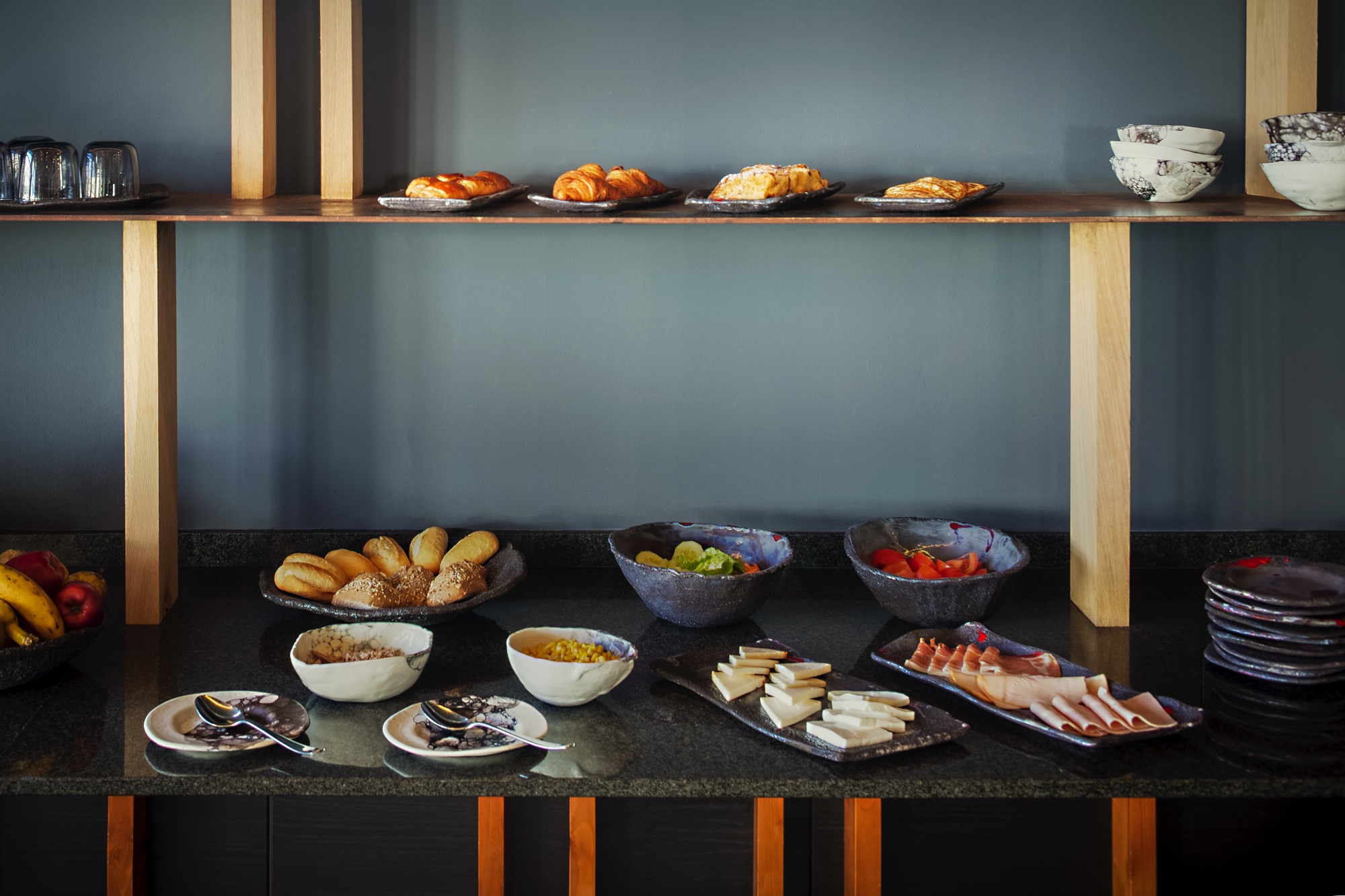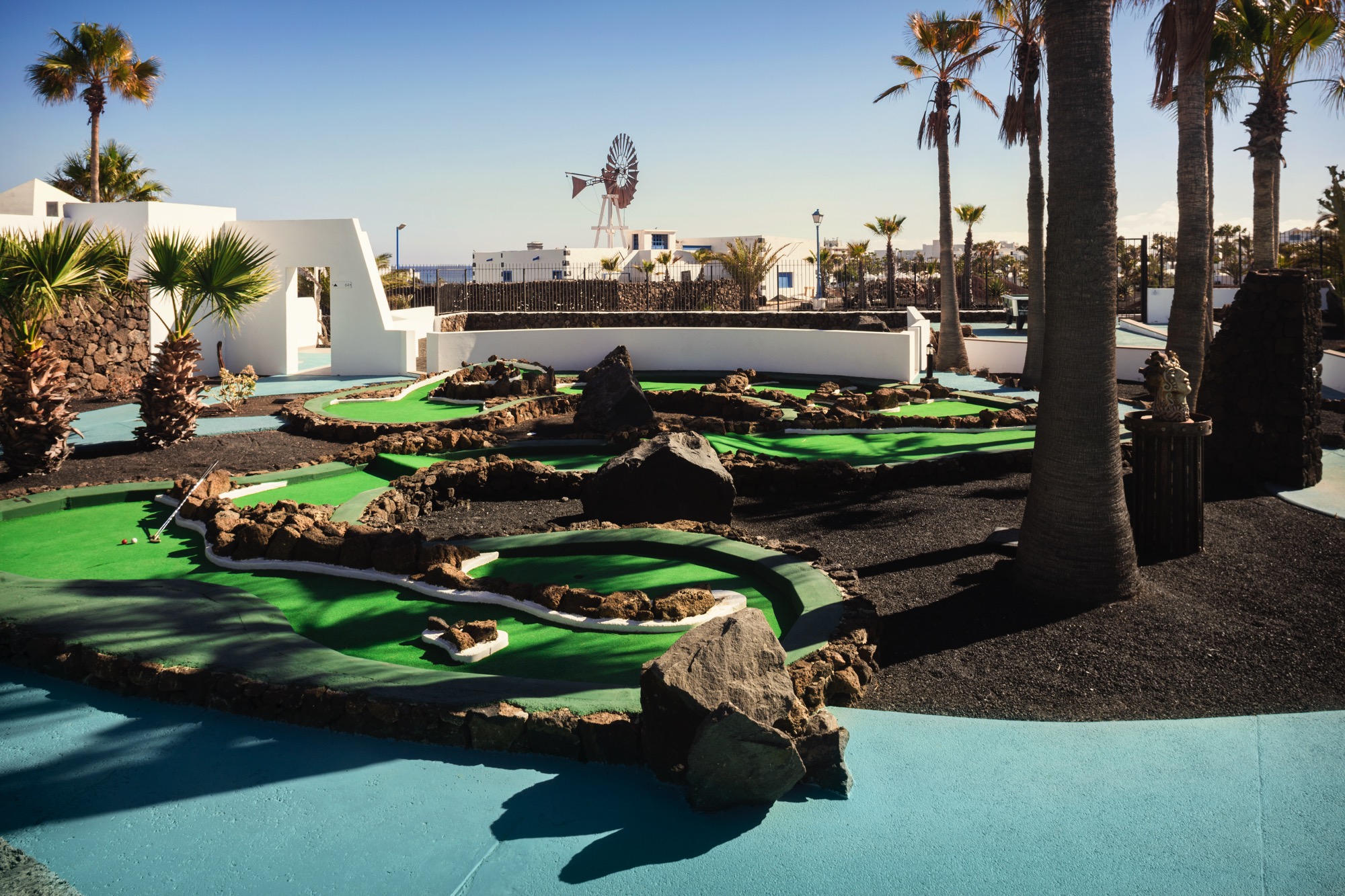 ACTIVITIES AROUND THE COMPLEX
Two beautiful swimming pools heated to 22ºC-24º C: one for children and the other one with a hydraulic chairlift
Mini golf (free of charge with a refundable deposit of 10€ per club)
Table tennis (free of charge with a refundable deposit of 10€ for the bat set)
Pool table (extra charge payable)
More than 800 works of art in the apartments, around the complex and on land nearby
Large library of books to exchange and board games to play
Bicycle rent from "Fliston's Bike" (Commercial Centre, with discount for Nautilus Lanzarote guests)
Kayak and trekking. You can contact directly to info@kayaklanzarote.com or on the phone (0034) 928 585636/616 552 723 (with discount for Nautilus Lanzarote guests)
CLEANING SERVICES
The cleaning service operates six days per week
Bed linen is changed once a week (additional charge for extra change)
Towels are changed three times a week (additional charge for extra change)
Note: Please do not leave your personal belongings (mobiles, nightgowns, etc.) on the bed. The cleaners might remove them together with the bed sheets. Nautilus Lanzarote does not bear responsibility for the loss of items that are not in the safe.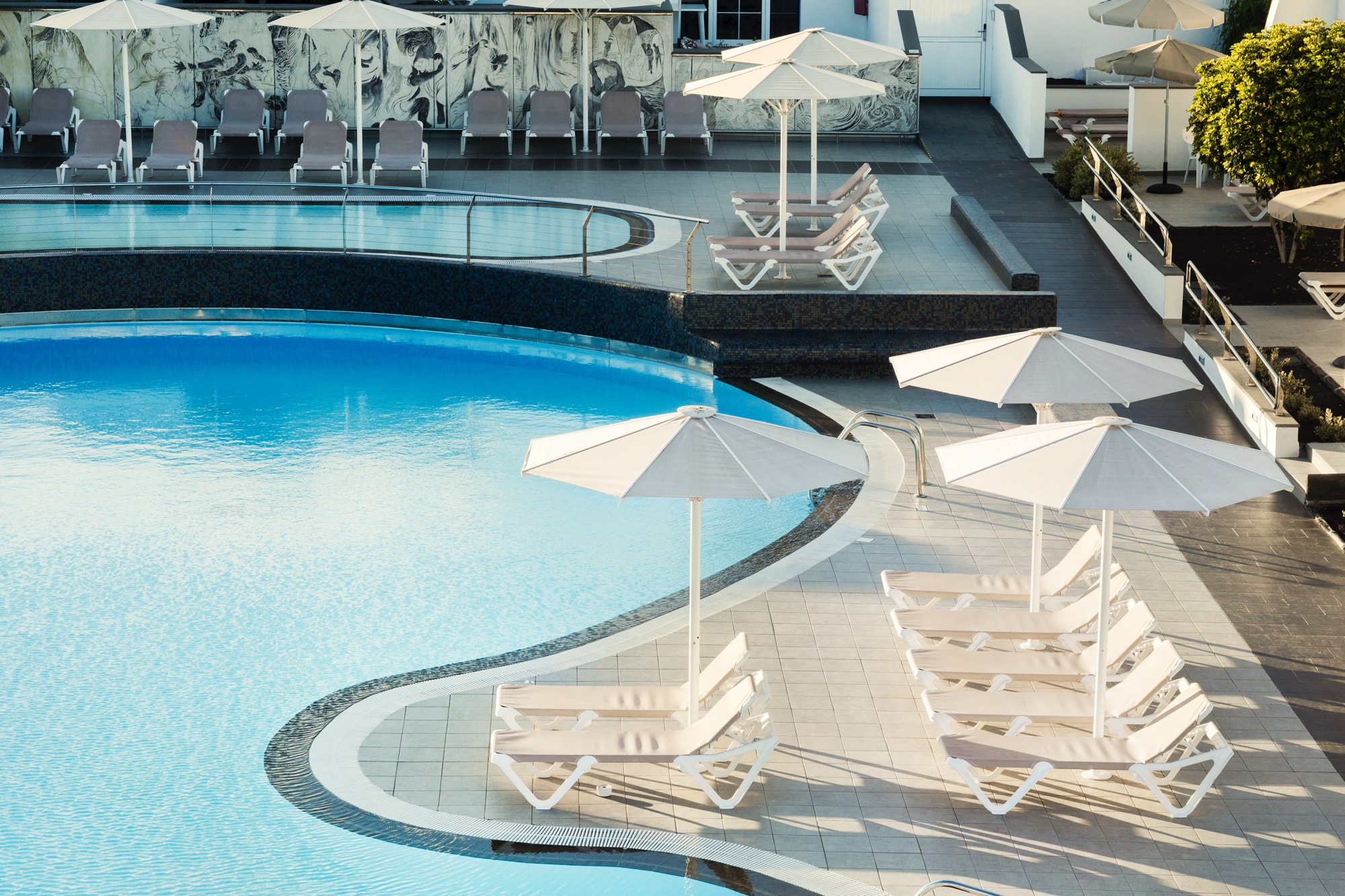 OTHER SERVICES AT AN EXTRA CHARGE
Gift service
Pool and beach towels
Baby highchair
Second cot
Fax Service and photocopies
Luggage scale
Car Rental
Scooters
Adapted equipment
Excursions all over the island, sport fishing, Catamaran sailing or boat trips
Diving Course with certificated Diving School (PADI) and Sea Baptisms
Air conditioning / heater located in the living room
Late check-out. Please ask at reception on day of departure if this will be possible
GENERAL INFORMATION
Check-in: 4:00pm 
Check-out: 12:00 noon
Equipment check-list: You will be given a list of equipment in the apartment on arrival. Please check it and advise reception if any item from this list is missing so it can be replaced. On departure day, your apartment will be examined, and any missing items will be charged to your account. There is a pricelist in reception. If anything gets damaged during your stay, please contact reception as soon as possible so it can be repaired or replaced.
Safety deposit: Nautilus Lanzarote does not bear responsibility for the loss of objects not kept in the safety deposit box, which must always be locked. If you wish to leave your computer in reception when you are not in the apartment, we are pleased to offer this service for free.
Payments: According to our policy, payment is to be made upon arrival. Any additional charges accrued during your stay must be paid 3 days before departure.
All facilities and services are for exclusive use of registered guests 
Rented equipment: it is not possible to take in the apartment items with electrical consumption which have not been hired through our reception (electric beds, portable air conditioning units and all those appliances with power consumption, except for telephone equipment, computers and tablets).